Sharon Howay earns QKA designation and is promoted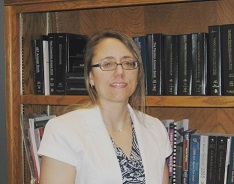 Sharon Howay was recently promoted to Senior Plan Specialist I, in recognition of her hard work and commitment to excellence at RMS.
Sharon also recently earned the QKA designation. The QKA (Qualified 401(k) Administrator) designation is awarded by the American Society of Pension Professionals and Actuaries (ASPPA) to professionals who have demonstrated proficiency in all areas of 401k and related defined contribution plan administration.
RMS now has eight staff members with the QKA designation, as well as many staff with other various professional credentials, including Certified Public Accountants, Enrolled Retirement Plan Agents, Accredited Pension Administrators, Certified Financial Planner®, and Certified Employee Benefit Specialist.